DoPyooR is a naturally growing network of knowledgeable people from various fields on all topics of environmentally conscious and sustainable living. Dopyoor is coordinated by Kim  and Axel.
Filling everyday things with meaning, realizing wishes and normal needs in a sensible way, achieving them, and putting nature back into the foreground of our decisions are topics that have accompanied and motivated us up to this point.
Our foundation of knowledge and personal experience is supported by our ability to listen to people and to listen to nature in a connected and profound way. At the heart of our work and intervention in the projects we manage is the ethical endeavor to create a sustainable reality by helping people, projects and institutions achieve their goals.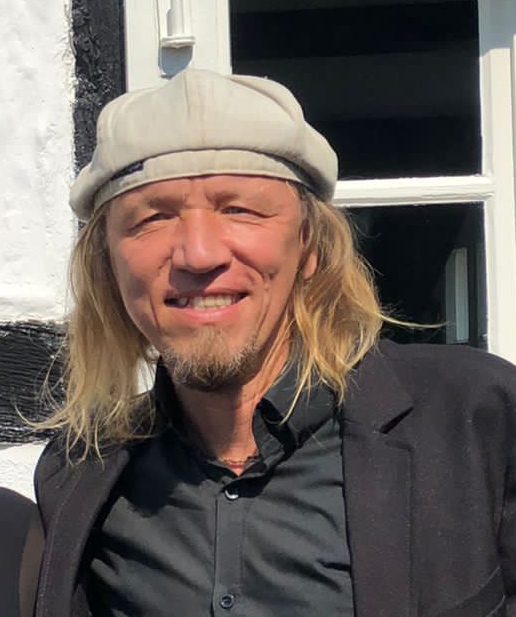 design, construction, building biology adviser
As a self-employed architect and founder of the architectural office "studio b2", Axel has served as lead architect for nearly 20 years on assignments ranging from all forms of housing to office buildings for mid-sized companies, hotel complexes, community centers, church buildings and retreat centers and of course tinyhouses.
Primarily as an architect, but also in his younger years as a craftsman (carpenter), Axel has accumulated a wealth of experience in a wide variety of disciplines with the most diverse and differentiated materials and techniques. In the last 20 years Axel has devoted himself very strongly to natural building materials and their sustainable applications and is still enthusiastic about how simple and meaningful building can be.
Nature has a solution for everything!
Sustainability has always been a very high priority in Axel's creative world. "In this regard, I place special emphasis on the entire production chain of the materials to be processed, as well as on the possibility of recycling the buildings or structures, even in the conceptual design phase."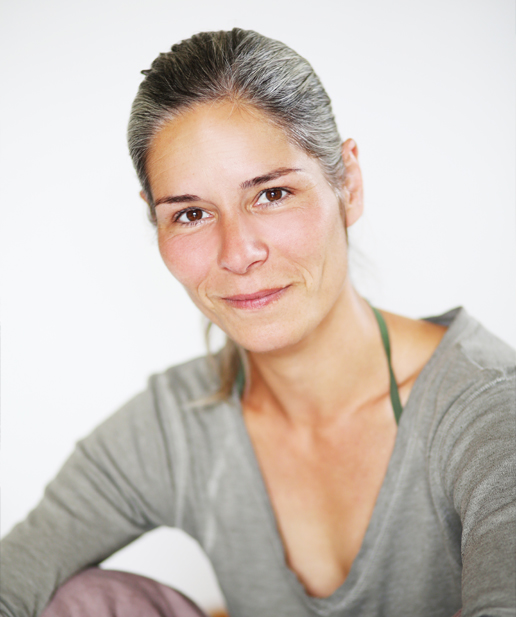 Herbal and botanical advisor
mental and physical health adviser
With enthusiasm, Kim has been a companion for muscular and mental sustainable health for over 15 years as an independent personal trainer. Her repertoire includes functional training, medical personal training according to the latest sports science findings as well as nutritional advice during the training phases. With enthusiasm Kim accompanies individuals as well as groups of any kind. In all training phases, mental training is for Kim the basis for more efficient training.
12 years ago, the passion of herbal body care was added and the development of health-promoting care products for body and household. The connection and love to nature, therefore to herself, inspires Kim to develop more sustainable products. Medicinal herbalism and syntropic farming has become an important part of Kim's life for some time now.
Upcycle yourself!
"You are what you eat! Naturally produced foods promote harmony with your body and nature for your own transformation!"
The goal of DoPyooR is to pass on and share this knowledge, these little tricks of life, to continue to hone them with you and to make life easier and easier. To let these experiences flow into all areas of life, to become more independent from the product suppliers of the industry. Back with the feet on our earth! We do not want to proclaim here a life in the renunciation mode, but nevertheless a thought more at it direct whether something is really necessary and/or appropriate or evenly not. If it is then nevertheless necessary to think once more around the corner, whether there is a natural product from the region for our desire. We were amazed how easy it is and in most cases even much better. Mother Earth holds everything ready for us, the key is and remains to face people, plants, animals and the earth itself again with respect and in love.
DoPyooR focuses on knowledge transfer and exchange of experience. We offer our experience and knowledge for everyday life but also for special topics. Simple small everyday help, outdoor skills, things for body, mind and soul up to sustainable natural building we will share here as a family with you. Why?
In the past we were used to buy food in the supermarket, the rest we ordered on the net, well at least felt like this…..;) Back to earth and simplicity defines our new life. Saving resources became one of our main goals, supporting regional products/traders a big concern. As a result we have a much improved general foodprint and by the way saved a lot of money. Regional products are often much cheaper and usually much more nutritious;). Traveling invigorates in all respects and educates to an unimagined extent. We have found over the last few years of long term travel that we can bring our desires into energetic harmony with nature in simplicity. Traveling changes so much, especially one's mindset.
We are a german family of 5 who set out to explore the world and more importantly life. After leaving our home behind in 2019, and with it our former lives, clean and tidy, we dove into the world. It was awesome!!! After a little over 2 years, we decided to set up a new base in Portugal. Our heart beats in the Alentejo! With lots of heat in the summer and little cold in the winter, we found a perfect spot for us.
In the course of our travels we have changed our daily life and with it our attitudes towards life and we are happy to be much closer to nature and life again. The desire to really and truly experience, feel and enjoy life has moved us to all this. To feel the life in ourselves, every day together with our children, in great places with great people has given us a lot. We want to share these experiences, the knowledge and also the things with which we have been occupied in life for a long time before the world trip.

To fill everyday things with meaning, to realize wishes and normal needs in a meaningful way, to achieve, to put nature more in the foreground of our decisions are topics that have accompanied and motivated us up to this point.
We have started the attempt to treat nature more respectfully, to take things from nature only when we really need them and to avoid waste and excess. These changes have given us rich gifts. A new life in love and harmony with respect for all life.
Just do it simple, do it pure, that is -DoPyooR-.
On this page we deal with life in general, in particular and of course in itself….. of body, mind and soul healing for well-being, natural history to experience, natural building for healthy living and working to many practical tips in everyday life taking into account sensible use of natural resources.
Just do it simple, do it pure.